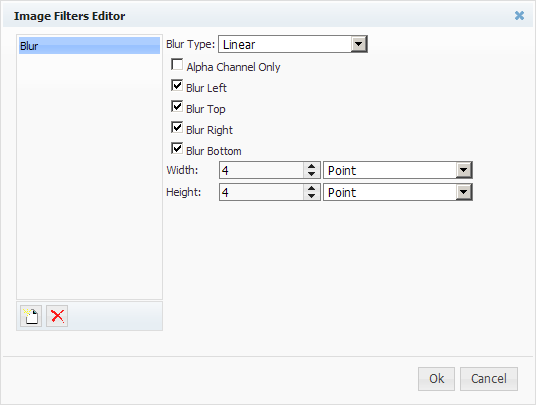 The blur image filter results in blurred edges of the element it is applied to. The following customization options are available:
Alpha Channel Only - Whether or not to blur the alpha channel or all color channels of the image (ARGB).
Blur Left, Blur Right, Blur Top, Blur Bottom - whether to apply blur effect in the left, right, top and bottom directions respectively.
Blur Type - the type of blur to apply. Possible options are Linear, Radial and Gaussian.